Sacramento might be the capital of California, but it sure gets overlooked by cool hunting eyes.
Cool hunters need to start looking that direction though, because All Good has launched their flagship store in Sacramento! It's got all the good outsider culture stuff we've come to expect: motorcycle, surf, climbing, hiking, camping, and of course making cool things!
You're going to see a lot of cool stuff come for these folks, so get your brain and your body ready!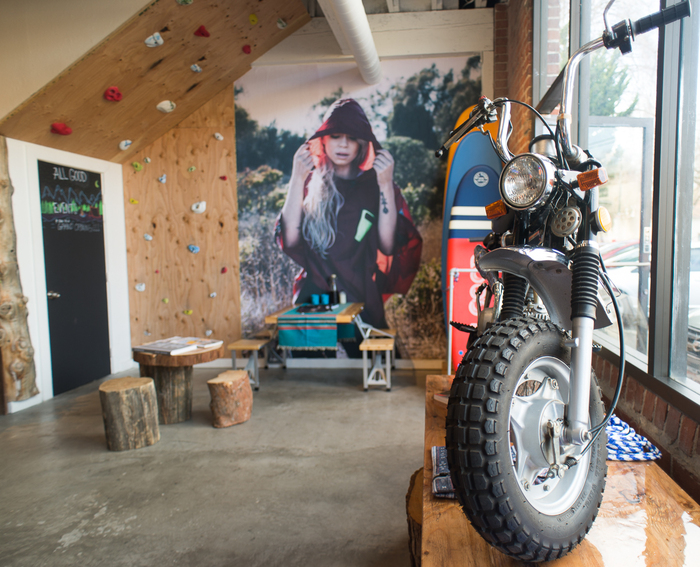 "The space enables us to live and celebrate the lifestyle with everybody that visits for shopping, a meet-up, a clinic, getting a fishing license or just enjoying a cup of ice coffee from one of our All Good bamboo biodegradable and washable camping cups for free whilst checking out our new jackets and camp pants." -All Good Creative Director, Jason Maggio.